My Team
As a Financial Representative for the Northwestern Mutual Financial Network, I am committed to helping my clients whether they are concerned for their own financial needs or those of their family or business. I don't do it alone. Here you will find a listing of the people who help make it happen.
Together, we stand committed to providing the best customer service possible. If you have a problem or need assistance at any time, please let us know.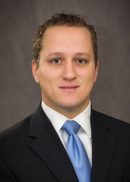 Bradford J Martindale
Brad started with Northwestern Mutual in 2005 as an intern when attending The Ohio State University. Upon graduating in 2007 he went full time with Northwestern Mutual and has been with the company ever since. Brad is an active board member with Pegasus Farm in Hartville, OH.